Our Company – Summit All Cash Colorado Springs, CO
We're Local Home Buyers Ready To Buy Your Home
When you work with Summit All Cash you're working with your fellow neighbors who know your community like the back of their hand. Collectively, our team has decades of experience in real estate and have worked with hundreds of sellers who need to sell and close on their homes fast. Our mission is to make selling your home easy. We do that by getting you a fair, no obligation, hassle free cash offer on your home the same-day, so you can sell your home faster.
Summit All Cash believes in a stress free, simple process to selling your home. We are a family owned, local company, and have helped hundreds of homeowners like you! As Colorado natives, we care about the local community. We are not real estate agents trying to sell your house to other people. We have cash and are ready to buy your property.
If you have any questions about how it works, the advantages of working with Summit All Cash Colorado Springs vs. selling a home with a realtor, or just want to get to know, please give us a call at (719) 394-3573 or email one of our team members below.
Growing up in Littleton, Colorado, Eric developed a passion for fixing things. Naturally, this led him to pursue an industry that allows him to do so. After earning a Bachelors degree from Colorado State University, Eric and his brother Charlie founded Summit All Cash. Helping homeowners through difficult times is something that they truly enjoy. As Colorado natives, Eric and Charlie take pride in helping re-develop the local community. With many years of Real Estate experience, Eric enjoys seeing the relief on sellers faces, when they know the burden has been lifted. In his free time, Eric enjoys golfing, mountain biking and all the wonderful things to do in Colorado.
Charlie is a Colorado Native and local for over 30 years. He developed a love for Real Estate at a very young age when his Uncle showed him plans for his next Real Estate development in Colorado. After graduating from Colorado State University, Charlie had burning desire to create something greater.  Summit All Cash was formed. Charlie's passion for real estate and helping others has been a mainstay in his life. One of his favorite aspects of the business is the ability to have such a positive impact on our community. When he is not managing the latest project, Charlie loves traveling, charity events, and spending time with his family.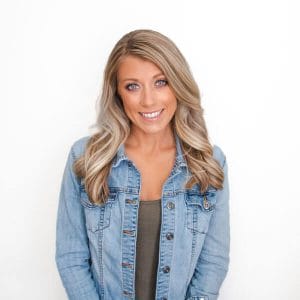 Born and raised in Fort Collins, Brittany is also a Colorado native. With a passion for design and how a functional and well-designed space positively impacts our health and well-being, Brittany pursued this for a career. She earned a bachelor's degree in Interior Design from CSU. After college, she worked for a local interior architecture company for 12 years, designing projects from hospitality and commercial to residential. When not working, Brittany loves to spend time with her husband Charlie and their two children, as well as hiking and skiing!